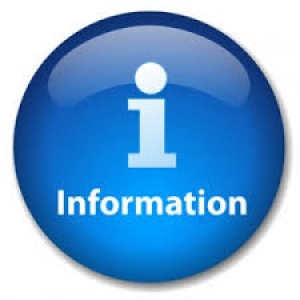 GoodHands Assistance Alliance
(GAA) is a community project without geographic borders. This social network is sponsored by
GoodHands International
, a Florida nonprofit corporation.
The objective of our group is to support the empowerment of people. Volunteering facilitators and counselors will assist people in challenging life situations to help achieve their independence. Some of these services can be provided by organized courses, one-on-one counseling, virtual events, or specific literature, among others. Detailed information about individual course content, future courses, and facilitator profiles will be provided and updated under the menu PAGES at www.meetup.com/GoodHands-Alliance-For-Women-Empowerment/about
1. COMPUTER OPERATION
Basic Knowledge / Internet Security / Trouble-Shooting / Smart phone Operation
2. DISTRESS MANAGEMENT
Transitional Housing / Vocational Skills / Job Opportunities
3. EMOTIONAL SUPPORT
Resources / Crisis Support
4. FAMILY AFFAIRS
Children / Conflict Management / Regulatory Affairs
5. FINANCIAL ADVICE
Basic Knowledge / Money Management
6. FRIENDSHIP & FUN
New Personal Friendships / Socializing Opportunities
7. HOUSING
Buying / Selling / Rentals / Insurance / Remodeling / Repairs / Maintenance
8. HEALTH
Nutrition / Fitness
9. PERSONAL DEVELOPMENT
Goal Setting / Social Skills
10. PROJECT COLLABORATION
Teamwork / Brainstorming / Innovations / Technology / Public Relations / Social Affairs
Commitment of Members
Through uniting resources of individuals, companies, and organizations, the group can grow rapidly and achieve social objectives. Every member is encouraged to invite relatives, friends, members and partners to join the group. Active networking and coordinated volunteering is the key to maximize the capacity to serve women in the community.
Levels of Member Involvement
All members are encouraged to tell other like-minded friends and companies about our organization. Also, we ask members to share any expertise or resources related to our mission. In addition, please consider supporting our sponsors and partners by using their products and services. We have the following types of member involvement.
Facilitating Member
/ Professionals volunteers provide group lessons.
Counseling Member
/ Professionals volunteers advise members.
Sponsoring Member
/ Professionals volunteers help women in distress.
Supporting Member
/ Experts and volunteers assist in GoodHands projects.
More details about Levels of Member Involvement can be found in the menu PAGES.
About Round Table Meetings
General meetings will be held on the first Wednesday of every month at 7pm at Perkins, Venice. We will meet and greet, discuss important news, and brainstorm the best ways to empower women. New potential facilitators, counselors, partners, supporters, and sponsors will be informed about opportunities how to support women in our community. See also menu Upcoming Meetups and please confirm if you are going to the announced monthly group meeting.
About Committee Meetings
A team of consistently engaged facilitators, counselors and other supporters will have meetings at certain times to discuss and plan the preparation of the next service events.
About Service Events
Individual Service Events will be announced by Direct Email to all members.
Join our group today and make a difference in improving lives of women
.
www.meetup.com/GoodHands-Assistance-Alliance/about