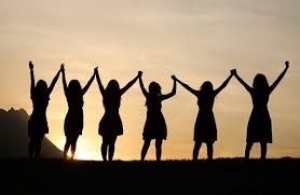 WELCOME TO GOODHANDS
GoodHands Assistance Alliance (GAA) is a social network project of GoodHands International to unite resources of individuals, companies and organizations. The objective of this group is to empower people and also support the social and economic empowerment of marginalized women. Volunteering mentors and counselors will assist people in challenging life situations to achieve their independence. Such service can be provided by organized courses, virtual events, specific literature or other arrangements. See also information on menu Assistance Alliance.

Proyectos Sociales GoodHands

BIENVENIDO A GOODHANDS
GoodHands Assistance Alliance (GAA) es un proyecto de red social de GoodHands International para unir recursos de individuos, empresas y organizaciones. El objetivo de este grupo es empoderar a las personas y también apoyar el empoderamiento social y económico de las mujeres marginadas. Los mentores y consejeros voluntarios ayudarán a las personas a desafiar situaciones de la vida para lograr su independencia. Tal servicio puede ser provisto por cursos organizados, eventos virtuales, literatura específica u otros arreglos. Consulte también información sobre el menú Asistencia Alliance.

GoodHands Soziale Projekte

WILLKOMMEN BEI GOODHANDS
GoodHands Assistance Alliance (GAA) ist ein soziales Netzwerkprojekt von GoodHands International, um Ressourcen von Einzelpersonen, Unternehmen und Organisationen zu vereinen. Das Ziel dieser Gruppe ist es, Menschen zu stärken und die soziale und wirtschaftliche Stärkung marginalisierter Frauen zu unterstützen. Ehrenamtliche Mentoren und Berater werden Menschen in schwierigen Lebenssituationen dabei unterstützen, ihre Unabhängigkeit zu erreichen. Ein solcher Service kann durch organisierte Kurse, virtuelle Veranstaltungen, spezifische Literatur oder andere Arrangements bereitgestellt werden. Siehe auch Informationen zum Menü Assistance Alliance.