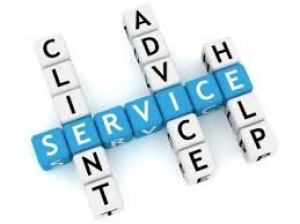 GoodHands Business includes a Service Center which is part of the social business strategy and plan. Offering commercial services, residential services and personal services from one source. The customers will appreciate this all in one service and know that this will help to change lives of women in need. GoodHands is looking to find like-minded and reliable sub-contractors and partners to unite their professional potential under the GoodHands Service Center.
Centro De Servicio GoodHands
GoodHands Business incluye un Centro de Servicio que es parte de la estrategia y plan de negocios sociales. Ofrecer servicios comerciales, servicios residenciales y servicios personales de una sola fuente. Los clientes apreciarán este servicio todo en uno y saben que esto ayudará a cambiar la vida de las mujeres necesitadas. GoodHands busca encontrar subcontratistas y socios de ideas afines y confiables para unir su potencial profesional bajo el Centro de Servicio de GoodHands.
GoodHands Service Center
GoodHands Business umfasst ein Service Center, das Teil der Strategie und des Plans für Social Business ist. Kommerzielle Dienstleistungen, private Dienstleistungen und persönliche Dienstleistungen aus einer Hand anbieten. Die Kunden werden dies alles in einem Service schätzen und wissen, dass dies dazu beitragen wird, das Leben von Frauen in Not zu verändern. GoodHands sucht nach gleichgesinnten und zuverlässigen Subunternehmern und Partnern, um ihr professionelles Potential unter dem GoodHands Service Center zu vereinen.