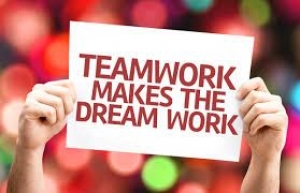 The driving force behind GoodHands is Sigmund Echtler, a socially minded inventor and experienced technology entrepreneur from Germany. His vision is an international growing social responsibility nonprofit industry; a world in which inventors, masters, engineers, technicians, builders, developers, designers and entrepreneurs come together and develop products and technologies that have a positive and lasting impact for the improvement of human life on earth.

Equipo & Cooperación De GoodHands

La fuerza impulsora detrás de GoodHands es Sigmund Echtler, un inventor de mentalidad social y emprendedor de tecnología con experiencia de Alemania. Su visión es una industria sin fines de lucro de responsabilidad social en crecimiento internacional; un mundo en el que inventores, maestros, ingenieros, técnicos, constructores, desarrolladores, diseñadores y empresarios se unen y desarrollan productos y tecnologías que tienen un impacto positivo y duradero para la mejora de la vida humana en la tierra.

GoodHands Team & Kooperation

Die treibende Kraft hinter GoodHands ist Sigmund Echtler, ein sozial engagierter Erfinder und erfahrener Technologieunternehmer aus Deutschland. Seine Vision ist eine international wachsende Nonprofit-Industrie mit sozialer Verantwortung; eine Welt, in der Erfinder, Meister, Ingenieure, Techniker, Bauunternehmer, Entwickler, Designer und Unternehmer zusammenkommen und Produkte und Technologien entwickeln, die positive und nachhaltige Auswirkungen auf die Verbesserung des menschlichen Lebens auf der Erde haben.